Sorry we currently do not have puppies or retired adult(s) available at the moment, but stay tuned and visit our planned breedingspage for our upcoming breedings.....
Name:
Breed: French Bulldog
Registry: American Kennel Club
Sex:
D.O.B: | Age:
Color:
Parents:

Pricing: AKC Limited Registration $
or AKC Full Registration $
If you are interested in one of our puppies, retired adults, or a planned litter; please complete our puppy application here for pre-approval. Once the application is approved, we will email you more details on how to reserve your puppy.
Our puppies come with a complete puppy care package that includes the following:
• Three Year Health Guarantee
• Florida State Inspection Health Certificate
• AKC Registration form
• Up to date on DAPPv & Bordetella inoculations and deworming
• Fecal Screened (negative)
• Starter Food
• Microchipped
• NuVet Multivitamin sample
• 30 Days of FREE Pet Insurance
• Toys to accompany puppy during travel
• Collar/Harness
• Leash
• DanShi's 24/7 lifetime support
​
Transportation/Delivery options & fees:
We are located in Florida.
We are offering hand delivery FREE of charge, up to 100 miles from Ft. Lauderdale Florida.
OR
our Nanny transportation fee is additional, for U.S & International delivery. Our puppy nanny hand delivers your puppy to you at your closest airport and stays with him/her in the cabin the entire time during the flight.
OR
If you're traveling to Florida, we can also meet with you at the Ft. Lauderdale / Hollywood International airport, if you wish to take your puppy back home with you.
OR
We can arrange a date to meet at our veterinarians office to pick up your puppy
​
Future/Planned Litters/Breedings
If you are interested in any of our puppies, dogs, or planned litters, please complete our puppy application here, for pre-approval.
Once the litter is confirmed via ultrasound we will contact the families whom applications were approved with the expected due date and expected date of when puppy is available to go to his/her forever home. We will then make the announcement publicly. 
We will start accepting the reservation fees from families who completed our puppy application; to reserve their place for the next available pick of litter puppy. Once puppies are at least 3 weeks of age, Families get to choose their pick of litter. 
To reserve your place for the next available Pick of Litter (POL) puppy, a non-refundable $1000 Reservation Fee is due. The fee is non-refundable but transferable to another available puppy or dog. The fee will be deducted from the balance of your puppy. Balance for the puppy, transportation, etc. is due 72 hours before delivery. Nanny Flight deliveries payment would be due immediately to reserve the flight.
We can also accept the "pre-paid" reservation fee in advance to reserve your place for planned future litters (puppies that are not yet born or breeding hasn't been completed); The reservation fee will be applied to your balance. If the mom wasn't able to produce a litter, or the puppy parishes, or you are not satisfied with the puppies that were born in that litter, you would have the option to wait for us to do a repeat breeding or you may transfer your balance to another planned litter or available puppy (subject to availability). Ask for more details... No refunds, however funds can be transferred to another available puppy, future litter, or dog.
For more information about our dogs, health testing, pedigree, and more, please visit their pages for more details here.
For more details on our planned breeding pairs please visit our planned breedings 
Average costs for French Bulldogs:
Puppies with Standard Colored/Markings in Red, Fawn, Brindle, Sable, Black, Pied are $4000 for AKC Limited Registration or for AKC Full Registration cost would be additional.
Colored Puppies in Blue, Blue Fawn, Chocolate, Lilac, Blue/Tan, Black/Tan, Blue Sable/Tan, Chocolate/Tan, Lilac/Tan would be $5000 and more for AKC Limited Registration or for AKC Full Registration cost will be additional.
AKC Limited Registration means that the puppy is a companion pet only and must be neutered/spayed once he/she turns one years old.
AKC Full Registration means that the puppy would have full Showing and Breeding Rights.
Pricing varies per puppy and will be listed once puppies are available with more details.
Please feel free to CHAT with us online or leave us a message and we'll get back to you.
See Below for available Adults or Retired Adult dogs
Below are our available Adults or Retired Adult dogs that are ready for their forever family home. Our dogs are raised indoors with our family and loved and treated as so. They are spoiled, socialized with children, cats, dogs, and puppies. They are very affectionate, loving, smart and obedient dogs. They are house trained, crate trained, and leash trained. They also understand basic commands. See below for more details.
Name: 
Breed: French Bulldog
Registry: American Kennel Club
Sex: Male
D.O.B:  | Age:
Color: 
Parents: 
DNA: 
Health Tested & OFA: 
You can also visit  www.Offa.org to research our health tested dogs; just enter our dogs name in the "Search for Health Tested Dogs" option on the main page to obtain more information on our health tested dog(s).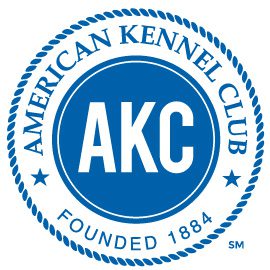 You can also visit us on the American Kennel Club website to learn more about who we are and our available puppies & retired adults. http://marketplace.akc.org/danshis-bullies
Here are some of our precious Past French Bulldog Puppies -- not available