Stay tuned….Puppies maybe coming soon ♥️ ..... and we also have an dog listed below...
COVID-19 Update:
Due to the current pandemic and to reduce exposure, we will meet our families (with an approved puppy application on file) outside of our veterinarians office in Florida; so we ask to please remain in your car so we can deliver your newest family member. 
We are following the Centers for Disease Control and Prevention (CDC) guidelines and recommendations.***
***If you're not located in Florida, please see our delivery/transportation options. There may be some airline and state restrictions for transporting via flights because of COVID quarantine requirements, etc. in some states. But we will do our best and will be able to advise you if this should be an issue in transporting your baby via flight nanny to your state** 
FaceTime is always available, ask for more details and to schedule your FaceTime appointment!
We will continue sending our families weekly updates of their puppy as she/he continues to grow via email or text..
***** If you have been in contact with anyone that has COVID, please let us know ASAP; Puppies are just like human newborns and are susceptible to catching any disease or virus that could be harmful too his/her life*****
If you have additional questions or concerns, please don't hesitate to contact me. ~ Shirley
If you are interested in one of our puppies, retired adults, or a planned litter; please complete our puppy application here
Our puppies come with a complete puppy care package that includes the following:
• Three Year Health Guarantee
• Florida State Inspection Health Certificate
• AKC Registration form
• Up to date on DAPPv & Bordetella inoculations and deworming
• Fecal Screened (negative)
• Starter Food
• Microchipped
• 30 Days of FREE Pet Insurance
• Toys to accompany puppy during travel
• Collar/Harness
• Leash
• DanShi's 24/7 lifetime support
Transportation/Delivery options & fees:
We are located in Fort Lauderdale, Florida.
We do not ship our puppies.

BUT

We can personally hand deliver your puppy

.

We offer FREE hand delivery up to 75 miles from Ft. Lauderdale, Florida, subject to change & availability. Ground transportation fee varies over the 75 miles, depending on location & availability.
We can also meet with you at our veterinarians office to pick up your puppy.
For out of state flight nanny deliveries ~ We also offer puppy nanny flight transport services, where our puppy nanny hand delivers our puppies worldwide to our families closest airport,  for an additional cost. Some restrictions may apply. Our puppy nanny stays with your puppy through the entire flight and is hand delivered to the new owners at their closest airport.  The nanny fee varies for US & International deliveries. Our nanny's fly on standby flights which means at anytime flights can be delayed or full, so please take this into consideration and keep your schedules open in case this was to happen.
The buyer would need to be present when picking up the puppy and sign our visual inspection statement.
Puppies coming soon ♥️
We are excited to announce Dora and are expecting their litter to be born in 🐶♥️ Stay Tuned 🙏🏽🐶... ♥️
DanShi's Dora's DNA: Red color - Dd AyAy | Genetic Testing:CMR, HUU, JHC Clear, n/DM; Cone Rod Dystrophy PRA Neg, CMR1-OFA, DM-OFA, JHC- OFA, HUU-OFA,
Tracheal Hypoplasia OFA, Cardiac OFA,
PRA OFA.
DanShi's Niko DNA: Black Tri color -   | Genetic Testing:
We can expect beautiful small and compact puppies in Blue, Blue Fawn, Red, Fawn, Pied, and more colorful variations
1st POL: Reserved | 2nd POL: Available 
3rd POL: Available | 4th POL: Available 
Payment Options
For payment options click here
Name: Kahlessi| Breed: French Bulldog
Color: Blue Fawn
D.O.B: June 27, 2017  | Age: 3 1/2 Years Old | Weight: 21lbs
DNA: dd AyAy
Health Testing & or OFA:  CMR, HUU, DM, JHC , Patella Luxation
Kahlessi is one of our productions from our Zoey. She was never bred so she's never had a litter. She is a small and compact, fatty lil girl. She loves to play and dip herself in our kiddie pool. She's house, crate, and leash trained and gets along with other dogs and cats. She did have an injury last year, which left her with a slight wobble or a times stiff walk. But she's still very active and loves to run and play. If you are interested in Kahlessi, please complete our application for pre-approval. Kahlessi must be spayed at the new owners expense. She is up to date on her vaccinations and heartworm prevention.
Adoption cost: $1800, Spay cost is additional.
Hand Delivery locally is free of charge (up to 50 miles from Ft. Lauderdale Florida), availability is subject to change, we can also meet at our veterinarians office in Miramar, Florida.
Flight hand delivery is also available for an additional cost; there may be travel restrictions in place for some states and countries. Availability is subject to change. Flight costs would need to be paid in advance to book the flight and an itinerary will be texted or emailed to you.
---
Average Pricing for our French Bulldogs (pricing varies per puppy/dog and will be listed once they're born):
Pricing for Standard colors & markings:
Red, Fawn, Fallow, Brindle, White, Pied, Cream, or Black color cost is $5500 for AKC Limited Registration. 
Pricing for Non-Standard colors & markings varies and will be listed once puppies are born, for AKC Limited Registration:
Blue, Blue fawn, Blue Sable 

Black & Tan / Black Tri

Platinum

Blue & tan /Blue Tri is

Chocolate

Chocolate & Tan / Chocolate Tri

Lilac

Lilac & tan / Lilac Tri .
AKC Full Registration May be Available for an additional cost. Pricing varies per puppy and will be listed once puppies are about 3-4 weeks old.
AKC Limited Registration means that the puppy is a companion pet only and must be neutered/spayed once he/she turns one years old.
AKC Full Registration means that the puppy would have full Showing and Breeding Rights.
You can also visit  www.Offa.org to research our health tested dogs; just enter our dogs name in the "Search for Health Tested Dogs" option on the main page to obtain more information on our health tested dog(s).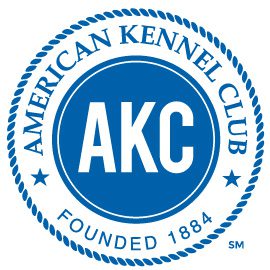 You can also visit us on the American Kennel Club website to learn more about who we are and our available puppies & retired adults. http://marketplace.akc.org/danshis-bullies
Past French Bulldogs........